ApeCoin has been one of the top performers this week, rising by over 30% this week and setting a new all-time high of $ 27. However, today the ApeCoin price dropped significantly by over 15%, only four days after the $ 1 million BAYC NFT hack, where a thief exploited Instagram to gain access to the Bored Ape Yacht Club's official account, posting a phishing link and stealing NFTs out of users' accounts. Let's look at what the future holds for ApeCoin.
$ 1 Million Worth of BAYC NFTs Stolen
This week started quite rough with a hacker exploiting the official Bored Ape Yach Club's account and posting a phishing link to a fake airdrop. When unsuspecting users visited the link and connected their wallets, the thief wiped the wallets clean of the NFTs and transferred them to his address.
The thief got away with over $ 1 million worth of NFTs. Quite a tragic turn of events which is a reminder that crypto is still the wild west, and holding NFTs worth thousands of dollars in a hot wallet is a terrible idea.
However, one can not necessarily blame the NFT holders for this hack, as the airdrop was announced via BAYC's official Instagram accounts. It seems that the BAYC Foundation or Yuga Labs should take accountability for the users' losses and reimburse the victims of this hack.
ApeCoin Price
Even after the hack, the ApeCoin price continued its price hike, despite the rest of the cryptocurrency market trading sideways and showing slight bearish momentum. The cryptocurrency rallied all week until today when APE dropped by over 15% in a single day.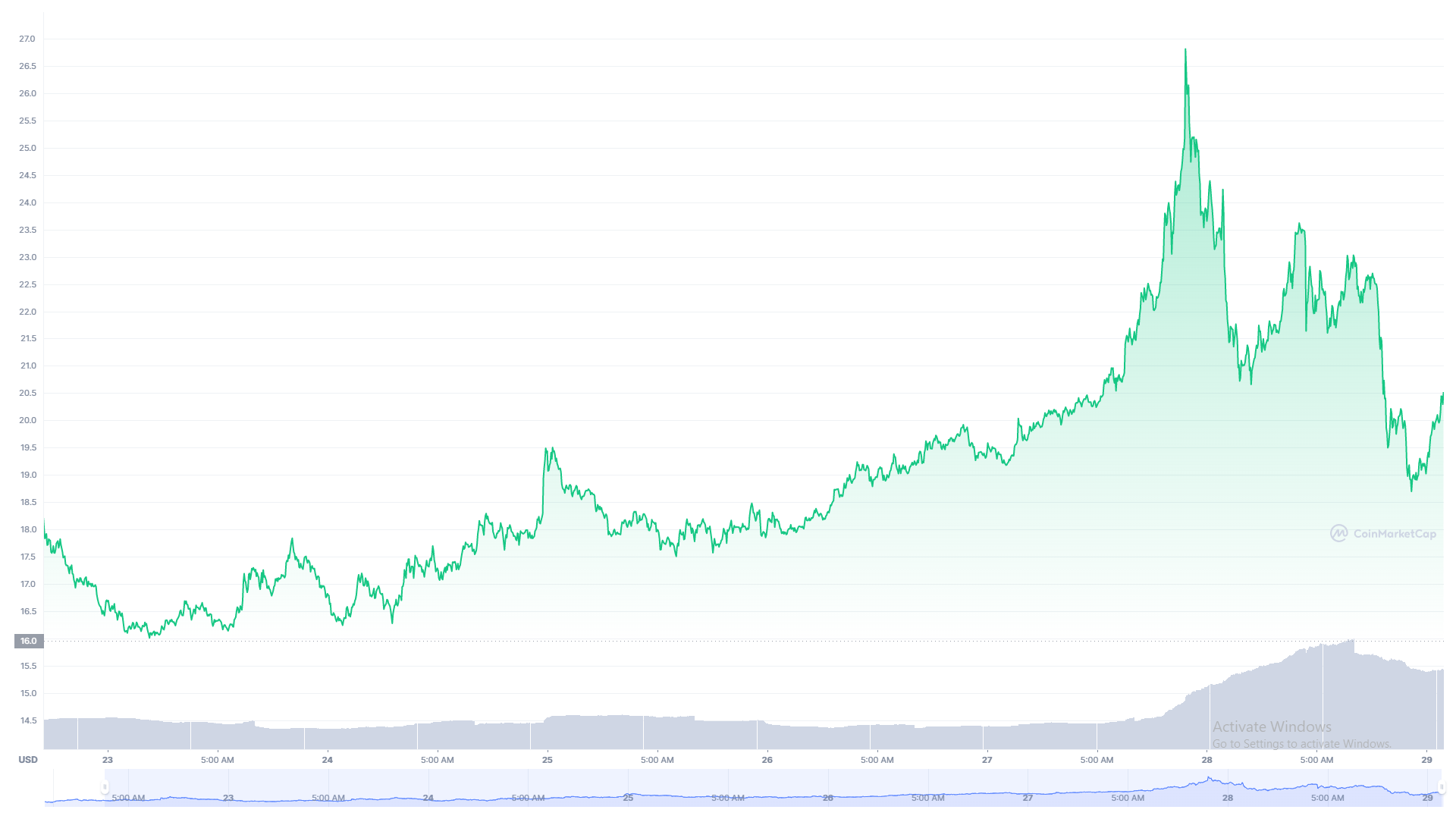 Looking at the above chart from CoinMarketCap, most of the trading volume for APE occurred around the $ 20 mark. While many did FOMO into the market at prices above $ 25, most traders decided to either sell or buy the dip at the $ 20 level, not expecting the further drop to $ 18.
Overall the market is still relatively healthy, and today's APE correction could be simply due to the end of the week, and the rally could return next week.
ApeCoin's current valuation is relatively high at $ 6 billion, surpassing every Metaverse crypto coin, even Decentraland, and The Sandbox. As such, a correction of 10-20% should not be surprising as the cryptocurrency is still in its early stages and was only launched last month. As ApeCoin starts expanding its ecosystem, providing utility, and building its Web3 economy, the real rally will begin.
ApeCoin News
When it comes to ApeCoin news, after the two proposals initiated last week, both went up for voting last night. The voting will conclude on May 4th, so get your votes in before that.
The proposals AIP-21 and AIP-22 have to do with launching a staking system for existing BAYC NFT holders and allocating funds for the pool to reward participants.
It is important to note that ApeCoin focuses on incentivizing existing NFT holders to invest in the token and participate in its ecosystem. At this time, those who will most drastically benefit from APE are early adopters who own Yuga Labs NFTs.
What Is ApeCoin?
Launching on March 17th, 2022, ApeCoin is a governance token for the Bored Ape Yacht Club NFT collection. The digital asset provides holders with voting power to influence proposals initiated by the DAO that governs the project.
ApeCoin is looking to expand its Web3 ecosystem in the future and is looking to become a leading Metaverse coin. The project is now focusing on building the foundation for its economy in the form of staking, partnerships, and utility.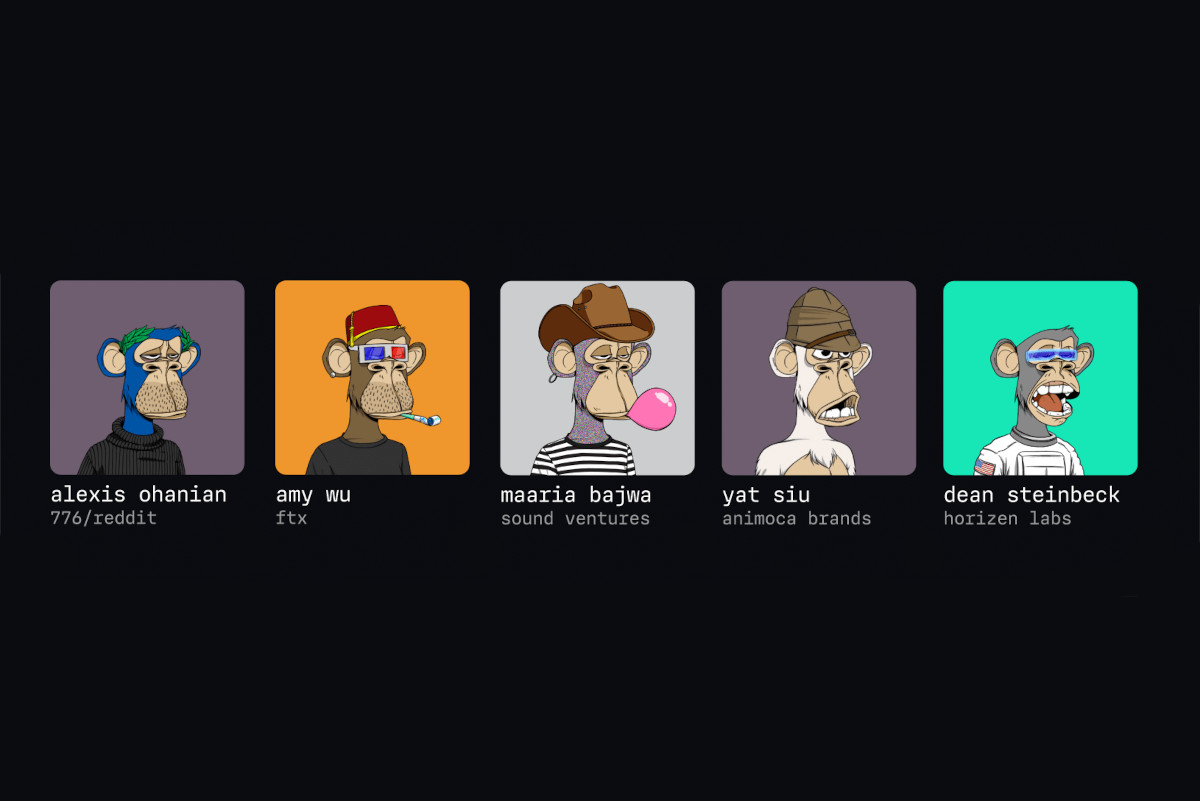 APE is an ERC-20 token living on the Ethereum blockchain. It features a max supply of 1 billion with a current supply of 284 million. Due to the economics of the token, its supply will never surpass 1 billion.
You can buy APE on Binance, KuCoin, Gate.io, Coinbase Exchange, FTX, Huobi Global, Uniswap, Kraken, Gemini, Bitfinex, Poloniex, and more.
Disclosure: This is not trading or investment advice. Do your research before buying any Metaverse crypto coin or investing in any crypto project.
---
Also Read:
Teenage Mutant Ninja Turtles NFT Whitelist Is Open
Follow us on Twitter @thevrsoldier to stay updated with the latest Metaverse news!
Image Source: seewhatmitchsee / Shutterstock.com