As a result of the excitement around Dogecoin (DOGE) and Shiba Inu (SHIB), other meme coins have started to emerge rapidly in the cryptocurrency market. While some were effective and garnered attention, others merely disappeared from the market. However, among the other meme-coins that became popular in late 2021, Shiba Inu and Dogecoin remain at the top of the list.
Some cryptocurrency analysts have even asserted that 2022 will usher in the era of meme coins, pointing to last year's enormous gains in DOGE and SHIB as proof. The Carlossy Caterpillar, a revolutionary token poised to rock the cryptocurrency market, is one new meme coin attracting interest from investors. Let's examine these three meme coins and their remarkable peculiarities.
Dogecoin (DOGE)
Like Bitcoin is the king of all cryptocurrencies, Dogecoin is the king of all meme coins. The meme-coin rise was started by Dogecoin, which is viewed as potentially being stronger than many other altcoins because of Elon Musk's backing. The CEO of Tesla, Elon Musk, has admitted that Dogecoin is his preferred decentralized cryptocurrency. The intriguing thing about Dogecoin is that its inventor, Jackson Palmer, was aware of how popular dogs are with humans and how this might readily increase the coin's appeal. We can therefore infer that he was correct. More people started to invest in the meme-coin after Elon Musk announced his support for it, and FOMO led to the coin's surge.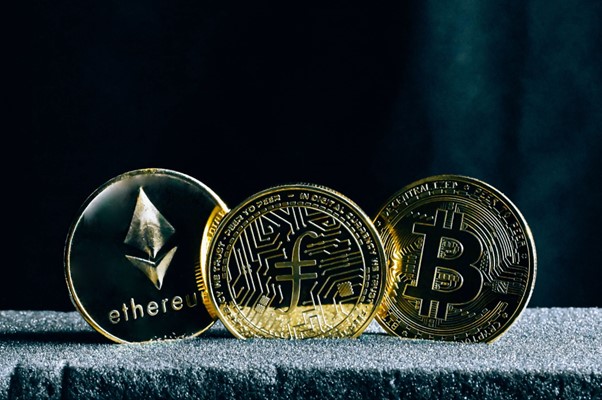 According to CoinMarketCap, Dogecoin, whose ticker symbol is DOGE, is the 13th most valuable cryptocurrency with a market cap of $ 17.99 billion. Dogecoin does not have a cap on the number of tokens that can be produced, but there are currently 132,670,764,300 DOGE coins in use.
Shiba Inu (SHIB)
Shiba Inu (SHIB), popularly known as the "DOGE killer," is the most well-known meme coin that competes with Dogecoin. The key difference between SHIB and DOGE is that SHIB has a finite token supply of one quadrillion tokens. One of the most popular all-time meme coins is SHIB. However, it has started focusing on implementing more operations to surpass the moniker of meme-coin. To do this, SHIB expanded its ecosystem to include the Metaverse, a decentralized exchange, NFTs, NFT games, and an incubator for NFT art.
With a market capitalization of $ 13.22 billion, Shiba Inu ranks # 15 on CoinMarketCap's list of all cryptocurrencies. It is represented by the ticker symbol SHIB. 549,063,278,876,302 SHIB tokens are currently in circulation out of a total supply of 589,735,030,408,323 SHIB tokens. All this information was accurate at the time of writing.
Carlossy Caterpillar (CARL)
The Carlossy Caterpillar cryptocurrency was developed to aid in developing the blockchain system, a cutting-edge digital asset intended to transfer control from the authorities to individuals. Carlossy Caterpillar tokens will be a useful addition to the system because they can be purchased, staked, and traded on the blockchain network similarly to many other coins.
The inventors of this unique token want the Carlossy caterpillar token to be a serious competitor to the meme coins. Carlossy Caterpillar (CARL) will make it simpler for consumers to engage in crypto-related activities like buying, staking, and trading, allowing them to improve the system. Carlossy Caterpillar (CARL) will start its presale in the next few months. Buyers that purchase the token in the first round of presale will receive a 10% additional token incentive.
To find out more information about this upcoming meme coin, see the links below:
Presale: http://carl.carlossy.io/
Website: http://carlossy.io/
Telegram: https://t.me/CarlossyCaterpillarOfficial
Twitter: https://twitter.com/CarlossyToken
Disclaimer: This is a paid release. The statements, views and opinions expressed in this column are solely those of the content provider and do not necessarily represent those of NewsBTC. NewsBTC does not guarantee the accuracy or timeliness of information available in such content. Do your research and invest at your own risk.