It has been incredibly phenomenal to watch the cryptocurrency sector develop and evolve so quickly. Kadena is one such project that promotes transforming how people connect and operate a business on an economic level. According to Kadena Net, it can do over 500000 transactions every second. Also, it does not need a layer 2 scaling like other networks.
Are you one of the many, who are keen on the future of this asset, given its novel technique and accelerated transaction times? Join us as we unravel the tenable KDA price prediction for 2022 and beyond!
Overview
| | |
| --- | --- |
| Cryptocurrency | Kadena |
| Token | KDA |
| USD Price | $ 1.69 |
| Market Cap | $ 312,625,641 |
| Trading Volume | $ 23,631,419 |
| Circulating Supply | 184,802,447.92 KDA |
| All-time high | $ 28.25 (Nov 11, 2021) |
| All-time low | $ 0.1213 (Jan 11, 2021) |
* The statistics are from press time.
Kadena (KDA) Price Prediction
| | | | |
| --- | --- | --- | --- |
| Year | Potential Low | Average Price | Potential High |
| 2022 | $ 1.7806 | $ 2.0716 | $ 2.4700 |
| 2023 | $ 2.1581 | $ 2.9559 | $ 4.0522 |
| 2024 | $ 3.3208 | $ 4.5666 | $ 6.3573 |
| 2025 | $ 5.4151 | $ 7.4045 | $ 10.1247 |
Kadena (KDA) Price Prediction For 2022
The token kickstarted 2022 on a bullish note. It was seen trading at $ 12.41 on January 1st, but by January 28th it had dropped to $ 5.71. It was priced at $ 6.09 on February 2nd and increased to $ 9.00 on February 9th. The value of the currency fluctuated around $ 5.86 on February 28th and $ 7.25 on March 2nd.
However, the price of tokens adopted a bearish note from the mid of March and kept falling to reach $ 5 by April. The coin kept on railing down to gain the price of $ 2 on the 9th of May. The deal for the quarter was concluded at $ 2.39 after dodging questions for the majority of the quarter.
In the 2nd quarter, the bulk of market dynamics was negative. Equivalent to the vast majority of its competitors in the sector. The coin did not reveal any major outflow and was trading at around $ 1.34 for the rest of the quarter. Moreover, at the time of writing the token was selling for around $ 1.64.
KDA Price Prediction For Q3
The fact that Kadena solves the key issues of the industry, such as transparency, privacy, performance, high bandwidth, and transactional integrity, sets it apart from other networks and smart contract vendors. That being said, its unique features could help it gather the FOMO to peak at $ 1.9967 in Q3.
Conversely, bearish patterns could maintain the cost at its possible low of $ 1.5056, despite the average selling price mark being $ 1.7733.
Kadena Price Forecast For Q4
Kadena has planned plenty of features that are under development in its roadmap. Some of them include NFTs, community Bootcamp, lending infrastructure, and so on. The implementation of newer features will garner the spotlight for the coin driving new investments. This could propel the coin to touch the maximum price of $ 2.4700.
In light of this, the average cost may end up being $ 2.0716, if regular business standards are followed. On the other hand, low volume and significant sell-offs may prompt the price to decline to $ 1.7806which serves as a vital support.
Kadena Price Forecast For 2023
The industry's most secure smart contract language "Pact", is employed by Kadena. It facilitates the creation of dApps and increases their effectiveness. Even better, it automatically finds errors, which makes life simpler for cryptocurrency engineers. That being said, it is anticipated that the altcoin's cost would be pegged at its possible peak of about $ 4.0522.
By the completion of its annual trading, the coin could trade for about $ 2.1581 if it is unable to endure the resistance. However, a linear momentum could allow the price to stabilize at $ 2.9559 on average.
KDA Crypto Price Forecast For 2024
Despite Kadena's incredible pace and computational capacity, the network intends to continue operating at an energy-efficient level. It can serve as a weapon for the platform to amass new users, expanding its user base. Which could help land its price at $ 6.3573.
On the other hand, diminishing popularity followed by unfavorable reviews might cause the cost to drop to $ 3.3208. The average price may eventually establish its base at $ 4.5666 when the bullish and bearish targets are taken into consideration.
Kadena Price Prediction For 2025
Kadena prioritizes scaling in POW systems. It utilizes the identical POW consensus algorithm that Bitcoin uses, protecting privacy and digital authenticity while boosting processing speed and scalability. This could become a reason for Bitcoin investors to turn their heads towards a newer alternative like KDA. Which in turn can peak its price at $ 10.1247.
On the other hand, in the upcoming years, people may be contemplating about PoW consensus mechanism. Which may result in a price drop to $ 5.4151. That being said, the price of KDA could rise to $ 7.4045 with minor buying and selling pressures.
What Does The Market Say?
Trading Beasts:
According to Trading Beast's KDA price prediction, the KDA value will rise to a maximum of $ 2.62211. And at the very least $ 1.78303 by the year 2022. Having said that, it is anticipated that the coin will trade for an average of $ 2.62211. According to the website, Kadena will trade for up to $ 3.14759 by 2023 and $ 5.12475 by 2025.
Wallet Investor:
According to wallet investor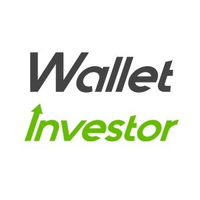 wallet investor Crypto trading and Information


Followers: 0 View profile by the close of 2022, the KDA Cost is expected to rise as high as $ 9,533,. As per the website's performance measures, the Kadena value could rise as high as $ 9,444 by the end of 2023. And by the conclusion of 2025, a possible peak of $ 0.369.
Digital Coin Price:
Digital Coin Price anticipates the altcoin's price to increase to a peak of $ 3.05by the end of 2022. While it is believed that, a change in trends could cause the price to fall below. $ 2.66. The price could reach $ 2.85, if buying and selling pressures find equilibrium. The highest closing targets for 2025 have been established by the analysts at $ 4.72.
Click here to read our price prediction of Nexo!
What Is Kadena (KDA)?
A scalable variant of bitcoin org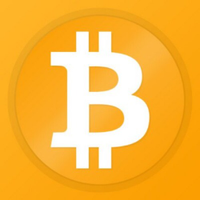 bitcoin org Event OrganizerTechnologyPayment solution




Followers: 0 View profile is provided by Kadena, a proof-of-work ecosystem that integrates the Bitcoin PoW consensus process with the directed acyclic graph (DAG) concepts. Kadena asserts that it can give the same level of protection as Bitcoin. While also delivering unmatched throughput that enables companies and startups to use the technology.
Kadena guarantees industrial flexibility that could sustain and scale in response to changing banking institutions. Another distinction from Bitcoin is that it promises to continue being energy-efficient at capacity and offer more operations for the same input power. Due to its multi-chain strategy, Kadena's distinctive architecture is decentralized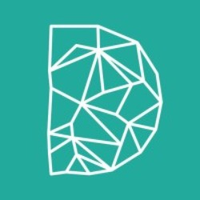 decentralized [email protected] Event Organizer



Followers: 0 View profile and designed for widespread adoption.
Additionally, Kadena provides blockchain.com
blockchain.com Crypto trading and Information



Followers: 0 View profile gas stations, which enable businesses to reimburse their clients' gas expenses. And eliminate a significant barrier to embracing blockchain applications for the enterprise. Its Kuro layer-two blockchain, which can accommodate up to 8,000 transactions every second with over 500 nodes, was the most recent addition to Kadena.
Fundamental Analysis
The primary goals of Kadena are safety and scalability. Will Martino and Stuart Popejoy established Kadena's native currency, "KDA". According to the design team, Kadena can process up to 480,000 transactions each second. And that there were eleven subchains in the original Kadena design.
Moreover, the wallet interface is one of Kadena's major outstanding features, and it will eventually boost security and user-friendliness. In addition, by eliminating the need for a difficult key when signing in, the KDA architecture provides programmers to enhance the user experience.
Some of the key features worth mentioning are –
Smart contracts – The contract is significantly safer than most other smart contracts since consumers can write it or publish it on the fifty-first dApp.
Expense-free transactions – The first cryptocurrency gas station will be offered by Kadena, with no transaction fees for clients. This action may result in dApps being widely used.
NFT & Defi payments – Kuro Layer 2 technology enables speedier payment via serial and proportional NFTs.
Coinpedia's KDA Price Prediction
Over time, the value of the coin will increase steadily. Everything is reliant on the team's growth and endeavors. According to the Kadena price forecasted by our expert panel. The anticipated price of the virtual currency may reach a maximum of $ 2.5 in 2022. However, if bearish tendencies continue to plague KDA's forecasts, the altcoin could crash to its low of $ 1.8.
Historical Price Sentiments
2020
The Kadena cryptocurrency sold for $ 0.234 per token on January 24th, but by February 14th, it was trading for around $ 0.210.
By May 3rd, the cost had increased to $ 0.1358and by the month's closure, it shot up to $ 0.325.
By the 2nd of September, it had increased to $ 0.604. The price of the coin dropped once more to $ 0.295 on October 12.
The price was seen at $ 0.164 on the 1st of November. The coin traded for $ 0.1516 on the final day of the year.
2021
The price of KDA was at $ 0.152 on the 3rd of January 3, and it bounced up to $ 0.1895 on February 2nd.
On April 10th, it increased extensively to attain $ 1.70but by June 2nd, it had dropped to $ 0.54
On September 2nd, it began its bull run, and by October 30th, it had hit $ 7.09.
On November 11th, it increased to an all-time high of $ 27.64.
After a series of corrections, the coin closed the year at the price mark of $ 12.99.
To read our price prediction of Bitcoin click here!
Wrapping Up
The long-term outlook for Kadena's price prediction is undoubtedly positive. The coin portrays immense scalability with great security. However, while concluding this prediction we would like to highlight some of the pros and cons of the token. Which could help you in taking an informed decision.
Pros
The platform proves to be a great alternative for BTC with high throughput and greater scalability.
Kadena also has a simpler user interface, bridges the gap between massive businesses and complementing financial institutions.
Its no-cost transaction fees feature is impressive.
Cons
Adoption is the biggest barrier because scaling and adding more blockchains necessitates a system hard fork.
Although the procedure is largely automatic, fees do increase as the network becomes crowded.
FAQs
Is Kadena a good investment?
The protocol has a strong team supporting it and several cutting-edge traits. It can be a good investment in the long term and also a scalable version for BTC.
Will KDA be able to cope with its bearish market?
The coin has sturdy fundamentals and it might advance against the bears, if it fetches requisite upgrades and practical collaborations hereafter.
What will be the worth of KDA by the end of 2022?
The coin is anticipated to trade around an average cost of $ 2.0716 by the conclusion of 2022.
What will the minimum and maximum price of Kadena be by the end of 2023?
The coin can strike record levels with a maximum and minimum trading price of $ 4.0522 and $ 2.1581respectively by the end of 2023.
How high can the price of KDA go by the year 2025?
The token can break out of its bearish market to reach the highest trading price of $ 10.1247 by 2025.